Life is short… Do the Session!
Even while living in a world that is FINALLY starting to
embrace body positivity, loving ourselves is still something that many (if not
all) of us struggle with. It's so easy to get on social media and see pictures of beautiful women from all over the world and compare ourselves to those people in the photos. But let's face it - most of these images are photoshopped beyond belief.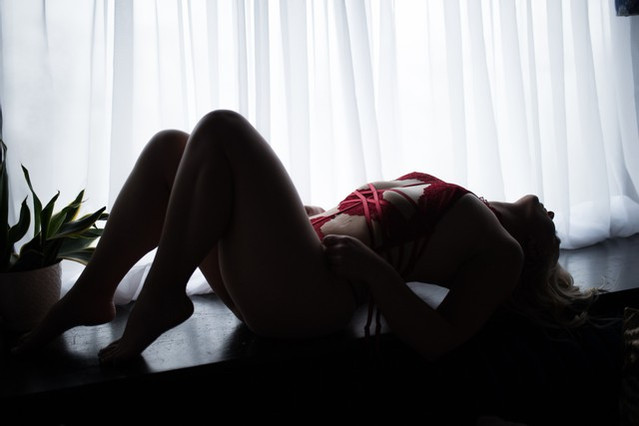 How many times have caught yourself wanting to do a boudoir session…
but then you see yourself in the mirror and tell yourself, "I could never because of x, x & x"?

Let me just say. YOU'RE WRONG!!! Life is too damn short babe, it's time to start thinking
about yourself! There is a lot in those photos that you are not seeing… What
you are seeing is a beautiful and curated reflection of someone's life. But guess what? Every model, influencer, body builder, etc.…they all have insecurities and flaws! And most of the time, there's some sort of editing involved to show a different version of themselves to the world.

It takes courage, I won't lie! But, when you finally decide to experience Boudoir, you are
choosing to love your body just as it is, and it's about damn time! You are
giving yourself grace to accept every chapter that your body has been through, because
that is exactly what every curve, blemish and stretch mark holds…It's YOUR story.

You have been through SO much that makes you who you are.
And that's beautiful all in its own, don't you think?

Every woman deserves to have the boudoir experience, read
that again… YOU DESERVE THIS! You deserve to feel pampered and beautiful…because once we start taking pictures during your session, you will quickly forget about your flaws and begin to truly feel like a bomb a** babe because that's what you are! Tush Tuesday queen, coming through!

But seriously… Life is too short to worry about your flaws.

Life is too damn short to get caught up on "what would ___ think?" WHO CARES?!

This is allllll about you! AND YOU'VE WAITED SO LONG to love your body.


It's your story, so change the narrative of your life & your mindset if you want it. The time is NOW to start accepting your body right here and even thanking it for allowing you to breathe.

Even if you don't do a session just yet, please do alllllllll of the things that make you feel wonderful, beautiful and most of all happy!
We're here for you!


xo,
With love,
the BXB team

Want to chat? Contact us by clicking here! We'll be in touch shortly!