How to find the CONFIDENCE to book a Boudoir Experience!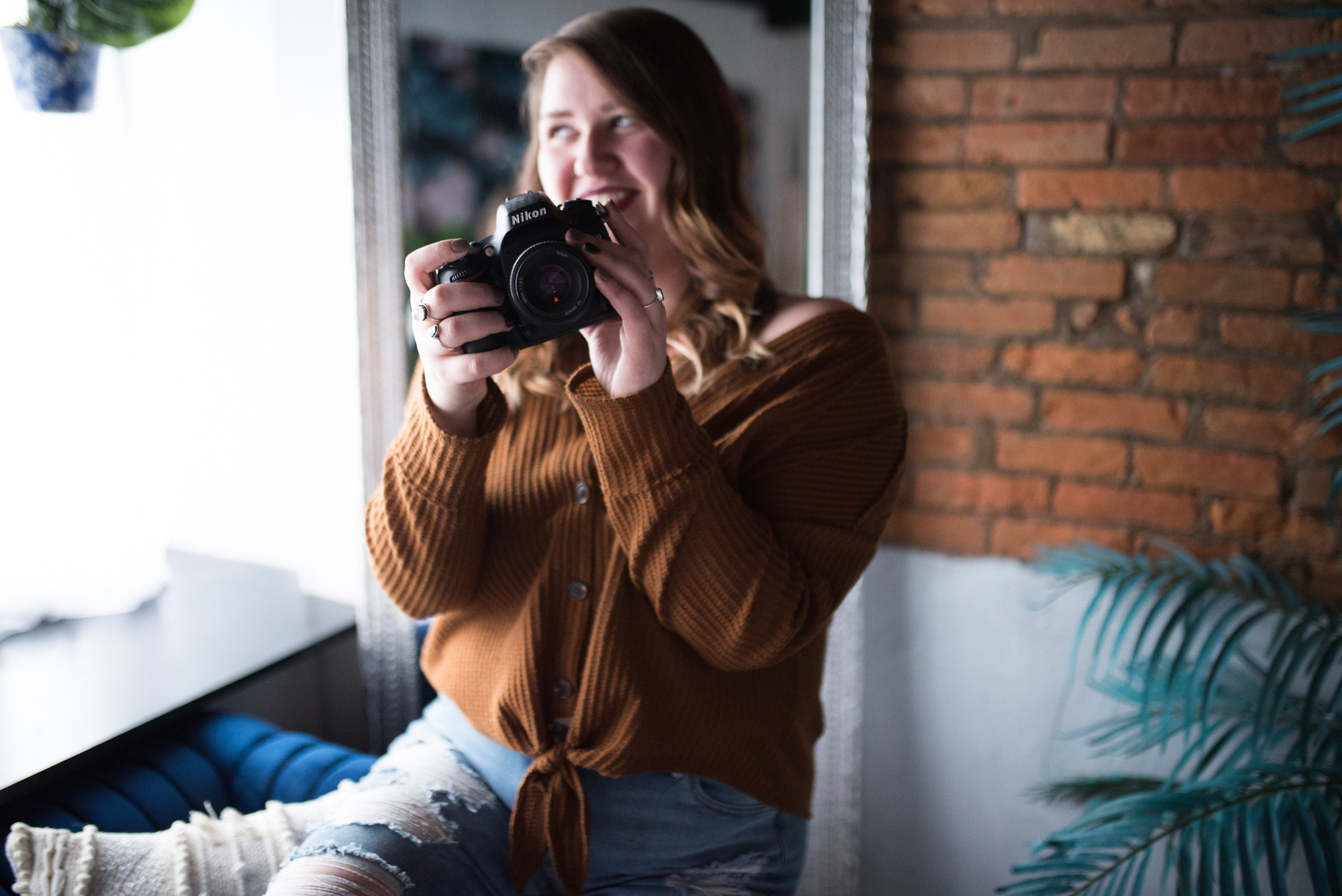 Hey boudie babe!

Since you're reading this, you've either been around in our VIP community for a while, or just joining us & are interested… Whether you're a seasoned pro with 4 shoots under your belt, or none at all and are thinking about jumping into this crazy, sexy, beautiful world of Boudoir… this message is for you.

Here's a little fun before & after of our amazing client in the studio! Look at that smile!

Did you know that * EVERY * SINGLE * WOMAN * that has done a Boudoir Experience was extremely nervous beforehand? Seriously… that may seem like a given to some of you, but others wonder how my clients "have so much confidence do do a shoot". You see their images on the Instagram, the blog or the VIP group & how SEXY & confident they are in their images. When in reality, they DID NOT have that confidence when booking. They were NERVOUS the entire time before jumping into their poses. They didn't think they'd look as sexy as the other girls in the group.

No confidence? No problem. The reason they have that newly found confidence shining through their images is that they TOOK THE LEAP & booked the session even when they didn't want to or feel like they could. They believed in themselves for 60 whole minutes and DID THE DAMN THING. Now look at them… that could absolutely be you.

PLEASE KNOW!!!!!!

It's so important to know that it's okay to not have ANY confidence when walking into the studio doors. It's okay to be completely nervous & want to cancel your session the day of because you're unsure… Those feelings are valid. The important thing is to DO IT ANYWAYS & the biggest thing is you will GAIN that new found confidence DURING & AFTER your Experience. After your sesh, you will 100% be like "DAMN WHO IS THIS BAD BABE IN THE MIRROR?!" and hands down want to book your second shoot already! ;)

We've worked with over 400 women who felt the same way you do this second.
They had that same flutter in their heart when booking their Experience!
We know how you feel…

I've seen so many women blossom in so many ways through Boudoir.
It makes my heart happier than you could ever know.

I photograph moms.

I photograph grandmas.

I photograph newly single women.

I photograph women who don't have a "significant other".

I photograph women who do this for their damn selves.

I photograph women of ALL SHAPES & SIZES.
NO BODY IS EXCLUDED FROM BOUDOIR.

You absolutely CAN DO THIS & you know why? Because you're a badass babe! Believe in yourself for 60 whole minutes & I promise it will be one of the best things you've ever done for yourself in your entire life. You'll sit there wondering "why the HELL DID I WAIT SO LONG?!" Our team will even guide you through the entire length of your session. From hair styling, to makeup, to wardrobe & posing… you're never left wondering what to do.

Here's some quotes from REAL women who did a Boudoir Experience :



Q: How did you feel when you saw your photographs for the very first time?

Kaitlyn: Speechless. Which is hard for me to be. Looking at my images I saw myself as strong and beautiful. Such a powerful feeling to see yourself in that light, instead of the insecurities us woman fill our heads with.
—
Meghan: I felt like a DAMN QUEEN.
My hair and make up we're perfect. She made me so comfortable while she
was shooting. She showed me how to pose, fixed my hair and outfits so
they were flattering in every picture, posed me in ways that made my
body look it's best. She showed me the back of the camera after a few
shots and I was like, THAT'S ME,
I look like that! We laughed and joked and I felt like I was with one
of my best friends. I was so relaxed and I felt so beautiful.
—
Kara: I was scared and doubting myself before hand but from the very beginning
of the experience, the Boudoir by Billie team was so supportive and
reassuring. I forgot about my nerves and relaxed into it. I laughed and enjoyed myself, as if I wasn't almost naked getting photographed by a stranger. And by the time my session was over and I left, I felt like a bad ass bitch ready to take on the world!
—
.
.
So what are you waiting for again?
We've got this together, babe. Let's do this!

{ Contact Billie } / { Book NOW } / { Facebook Community }