Babe of the Week / Amanda
Q: Why did you choose to do a Boudoir Session?
A: Because I deserved it! In all seriousness, I wanted to show off my hard work for the past two years. I recently lost 63 lbs. I dedicated time and energy into becoming healthier, and one way was to change my mindset to self-love. These pictures are a way to love myself.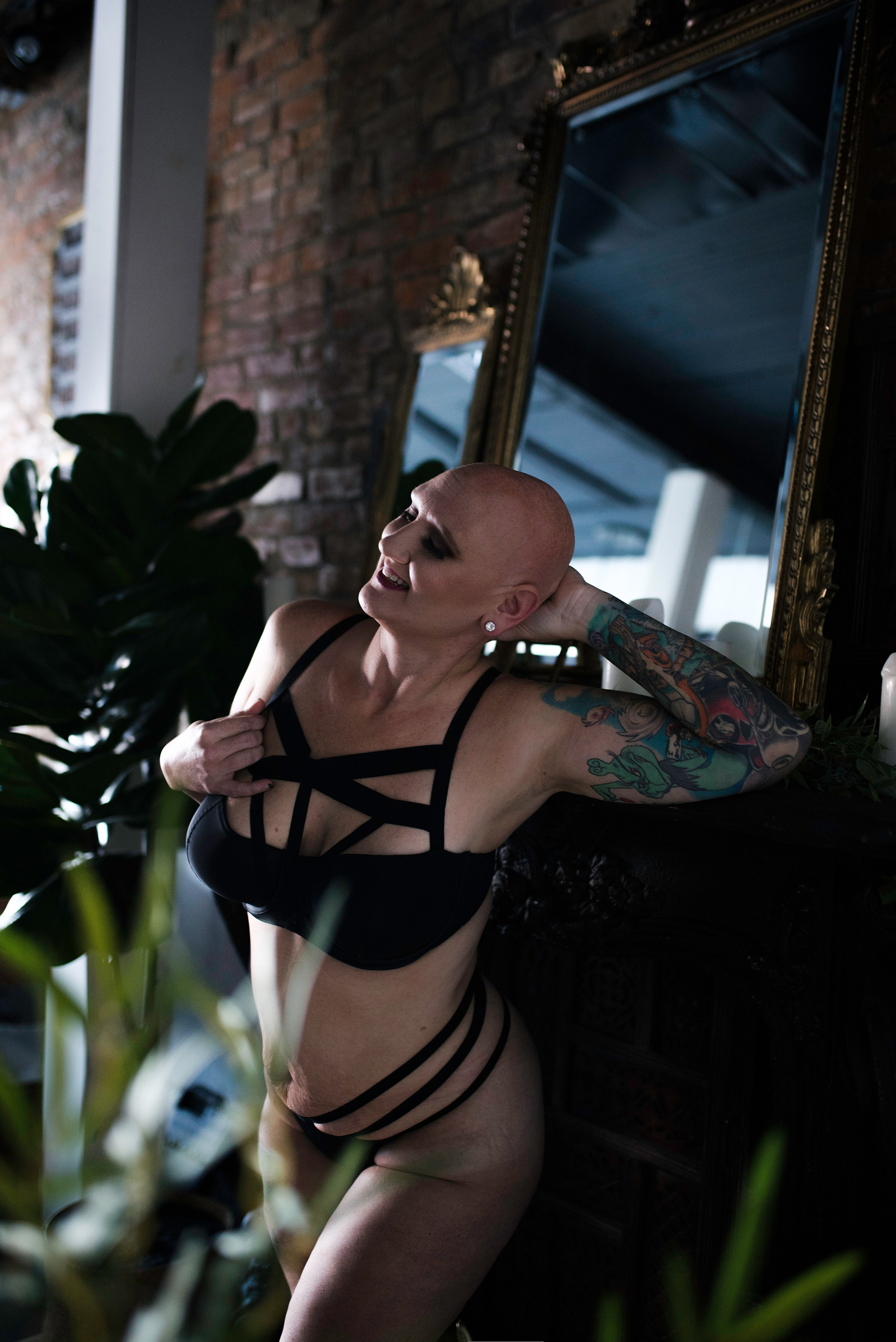 Q: What were your thoughts before booking the Boudoir by Billie Experience?
A: Before booking, I had some doubt about myself. Am I really doing this? Am I going to look too big? What do I even wear? But I threw all those thoughts out the window, found my courage and booked it. No regrets. I only have this one life. And when I'm 80, and my tits are to my knees, I wanted to look back and say, "I was hot!"
Q: How did you feel BEFORE your session V.S. how you felt DURING / AFTER the Experience?
A: Before I was so nervous. I didn't sleep for a few nights, tried on my outfits again (a few times…shhh), and decided not to fret. During the experience I felt like a diva. My attitude changed, my make-up was on point, I felt sexy. I didn't take my make-up or eyelashes off until bedtime because I felt empowered. Now, after I look at my pictures, I still feel fierce, fiery, and stunning. This experience has taught me much about who I am as a person and a female.
Q: How did you feel when you saw your photographs for the very first time?
A: I was in shock! Who is this rockstar? Who is this queen?! My husband saw the pictures and he was floored. I think if he was standing there would have been fainting. Billie captured a part of me that was lost for many years. The girl in the portraits will never disappear again.
Q: What was your favorite part about the whole EXPERIENCE?
A: My most favorite part….this is a hard question because the whole thing was amazing. The conversation we had while doing my make-up helped me gain confidence. The energy Billie brought put me at ease. And the actual shoot was the icing on the cake. Posing was a blast, they made me appreciate my amazing body even more.
Q: Did a boudoir session with Billie change the way you see yourself?
A: It did! Photographs have a way of showing you who you truly are, Billie captured me. The true me.
Q: What do you say to anyone thinking about booking a session?
A: Do it! Don't wait until you get to a certain size or are in a better place mentally. This will change your life, I promise.